Time to kick off your mTrigger rental and start using your mTrigger at home!
Below is everything you need to get up and running – and we're here to answer any questions along the way.
Make sure you work with your PT to understand your home exercise program and goals. Now, let's get to it!
STEP 1: Download the mTrigger mobile app:
STEP 2: Watch our basic training & setup video:
STEP 3: Bookmark our Quick Start Guide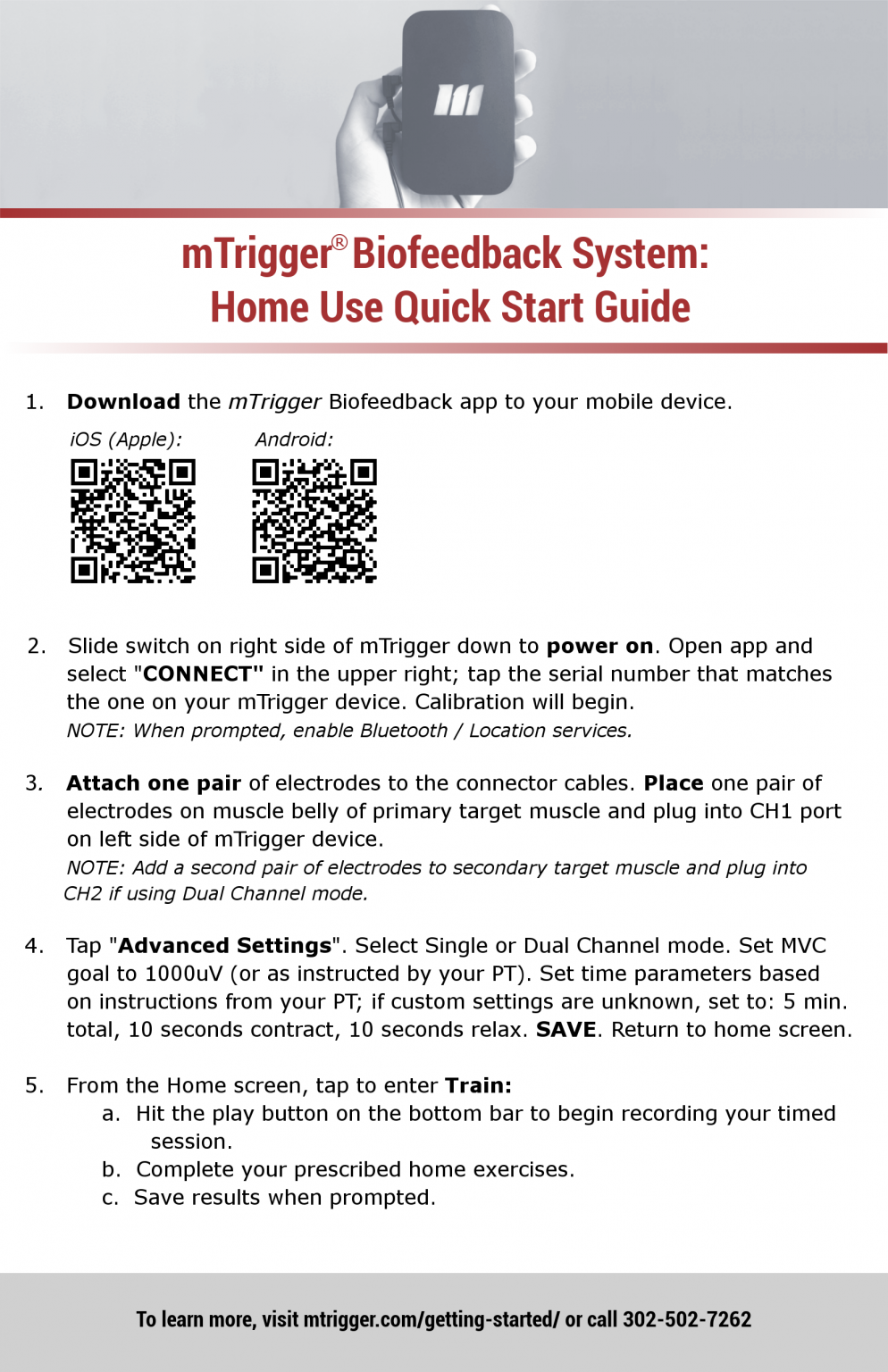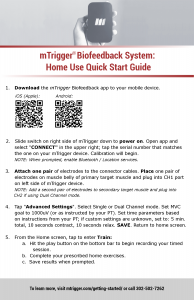 You're all ready to use mTrigger!
Discuss any rehab questions with your PT, and reach out to us here (M-F, 9-5) if you need help with your device or app.