To make fun and innovation a part of physical therapy, and encourage patient engagement in the rehabilitation experience. We utilize mobile health to deliver innovative, user-friendly devices and mobile applications to supplement physical therapy rehab and improve health outcomes.
The mTrigger® Biofeedback System uses surface electromyography (sEMG) instrumentation to measure the electrical activity produced by targeted muscle groups during physical activity. Decreased EMG activity as compared to pre-injury levels inhibits the primary goal of rehabilitation: patients' ability to resume pre-injury level of functionality. The primary rationale for the use of biofeedback in physical therapy is the belief that this functionality should be monitored, and that patients should begin to use their own electrical system as early as possible through volitional contraction. By communicating voluntarily generated EMG activity as an indicator of muscle functionality, biofeedback enables the reacquisition of pre-injury performance.
The concept known as order of recruitment supports the use of biofeedback to facilitate the performance of volitional contractions. Order of recruitment is based on Heinemann's Size Principle, which states that under load, motor units are recruited from smallest to largest. In practice, this means that Type I (slow-twitch, low-force, fatigue-resistant, small diameter) muscle fibers are naturally activated before Type II (fast-twitch, high-force, less fatigue-resistant, excitable, large diameter) muscle fibers. Since muscle atrophy predominantly affects Type I fibers, recruitment thereof is critical to reverse the effects of muscle inhibition and atrophy. When using EMS (electronic muscle stimulation), all nerve fibers are stimulated simultaneously. This does not allow the natural order of recruitment to take place, thereby missing the opportunity to rebuild the neuromuscular pathway reflective of activity in a healthy muscle. Alternatively, the mTrigger interface provides real time feedback of a patient's maximum volitional contraction (MVC), encouraging re-education of the entire neuromuscular pathway and allowing patients and therapists to gain a better understanding of EMG activity.
When using the system, the clinician sets the MVC goal for the inhibited muscle so that a voluntary effort is required by the patient for each contraction. An amplifier sends the measured EMG activity via Bluetooth to a mobile device (iOS or Android) with the mTrigger application installed. This signal is displayed visually in the app, controlling interactive biofeedback activities where patients can train, play games, and track their performance. Real-time visualization helps patients learn what true neuromuscular activation feels like by encouraging the strong contraction required to reach the goal on each rep. Ultimately, the information provided by mTrigger motivates patients to engage in their rehabilitation and achieve better health outcomes by way of regained neuromuscular functionality.
The mTrigger Biofeedback System offers incredible versatility. With lower extremity, upper extremity, and even trunk applications, any muscle group accessible via sEMG is accessible with mTrigger. Suitable for isometric, dynamic, and functional exercises alike, the mTrigger Biofeedback System has applications from post-op assessment to return to play. Get back to play, back to life, back to yourself with the mTrigger Biofeedback System.
mTrigger began as a simple idea: improve the physical therapy experience for patients and therapists. Biofeedback has been a trusted physical therapy modality for decades, but despite its many accolades, its delivery system has been left in the 20th century. After thirty years in the field, PT Russ Paine knew that the time was right to introduce a better way for patients to engage in their rehabilitation. Teaming up with laser therapy specialist and serial entrepreneur, Brian Pryor, they were eager to get the ball rolling.
Cue: University of Delaware's Office of Economic Innovation & Partnerships (OEIP) Spin In Program. With both founders being proponents of hands-on education, this opportunity to work with an interdisciplinary team of undergraduates was a perfect fit. The project began in the fall of 2014 and accumulated team members and experience during its 18-month incubation. Prototyping of the mTrigger Biofeedback System continued through the spring and summer of 2015, with the development team making technological advances and learning to embrace the entrepreneurial spirit along the way.
mTrigger, LLC, was incorporated in 2015 and has since been working along with its development partners through the commercialization and design refinement processes. mTrigger's Individual Unit and Clinical Bundle products launched in early 2018, and the team continues to make improvements to fit the needs of the physical therapy market.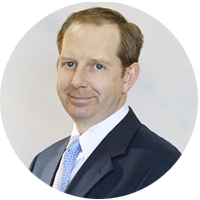 Brian Pryor is the co-founder and CEO at LiteCure, LLC in Newark, DE. He has developed and taken to market several lasers and light based technologies.

Brian is well published, having contributed to 35 papers and several book chapters in the areas of chemistry, physics, laser development and applications, including lasers in medicine. He has recently published "Clinical Overview and Applications of Class IV Therapy Lasers." He has also written chapters on the subject of laser therapy in "Current Perspectives in Clinical Treatment and Management in Workers' Compensation Cases."

Dr. Pryor holds bachelor degrees in Mathematics and Chemistry from Salve Regina University and a Ph.D. in Physical Chemistry from the University of Pennsylvania.

Brian acts as a founding member and business advisor to mTrigger.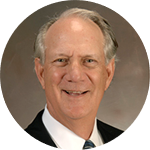 Russ Paine, PT is the Director of Rehabilitation and Sports Medicine of the Department of Orthopedic Surgery at McGovern Medical School at The University of Texas Health Science Center at Houston (UTHealth). He received his undergraduate degree from Abilene Christian University, and his PT degree from Texas Women's University School of Physical Therapy. Russ has served as a rehabilitation consultant to the Houston Astros, Houston Rockets, and NASA. He continues to devote his time to research and education while maintaining a busy sports medicine clinical practice.

Russ is involved on a national level with sports medicine education, as a planning committee member of the AASPT, a founding member of the ICCUS society, and a member of the AOSSM. Paine received the Career Service Award from the American Sports Medicine Institute in 2009 from Dr. James Andrews and was inducted into the Sports Physical Therapy Hall of Fame in 2018. As a well-established author and lecturer on topics related to sports medicine, he has lectured at over 500 meetings in the United States and abroad. He has published 25 chapters in textbooks and over 30 research articles in peer review journals.

Russ acts as a founding member and clinical advisor to mTrigger.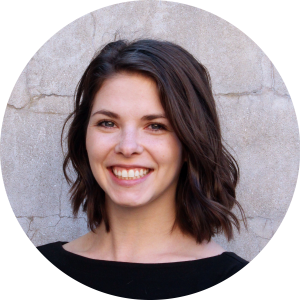 Amy Lalime graduated Magna Cum Laude from the University of Delaware in 2015 with an Honors BS in Marketing and minors in cognitive science, psychology, and advertising. She began working as the business lead on the mTrigger team during her senior year, and later took on the roll of Product & Marketing Manager. She has led the commercialization and launch of the mTrigger Biofeedback System, and continues to work closely with mTrigger's co-founders and development partners to guide the business forward.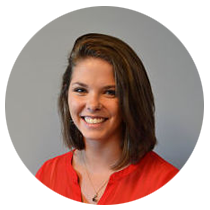 Name: Amy Lalime
Role: Business & Marketing Lead
Linkedin: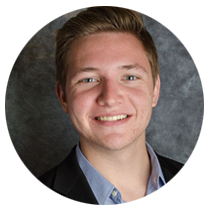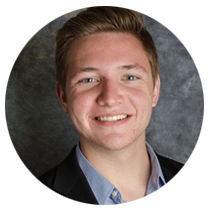 Name: Matthew Spicer
Role: iOS App Development
Linkedin: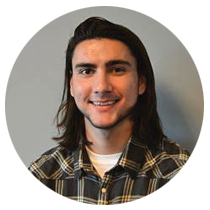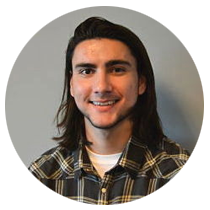 Name: Jordan Burchfield
Role: Mechanical Engineering
Linkedin: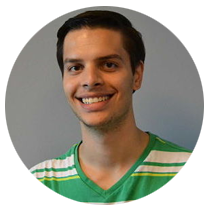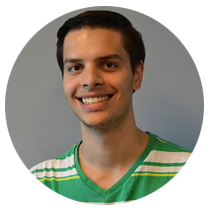 Name: Matthew Campagnola
Role: Web Development
Linkedin: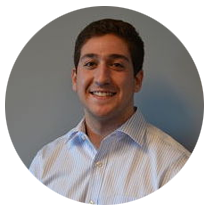 Name: Adam Engelson
Role: Electrical Engineering & Android App Development
Linkedin: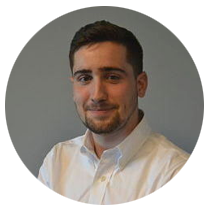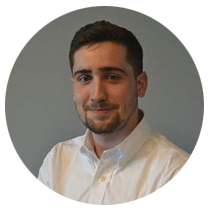 Name: Jack Sherry
Role: Graphic Design
Linkedin: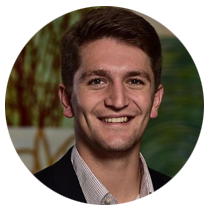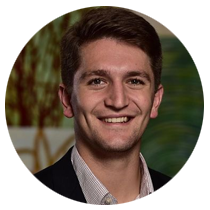 Name: Gabriel Szczepanek
Role: Prototype Design
Linkedin:   
Interested in working together?